Psychotherapy or talk therapy is a way that adults plan, problem-solve and work through their concerns.  All therapy starts with a positive, accepting client-therapist relationship that serves to provide a safe, supporting environment supports clients by providing them with a safe, supportive environment to explore their challenge sand concerns so that they feel better, can resolve problems in daily living more effectively and modify attitudes and behaviors in constructive ways.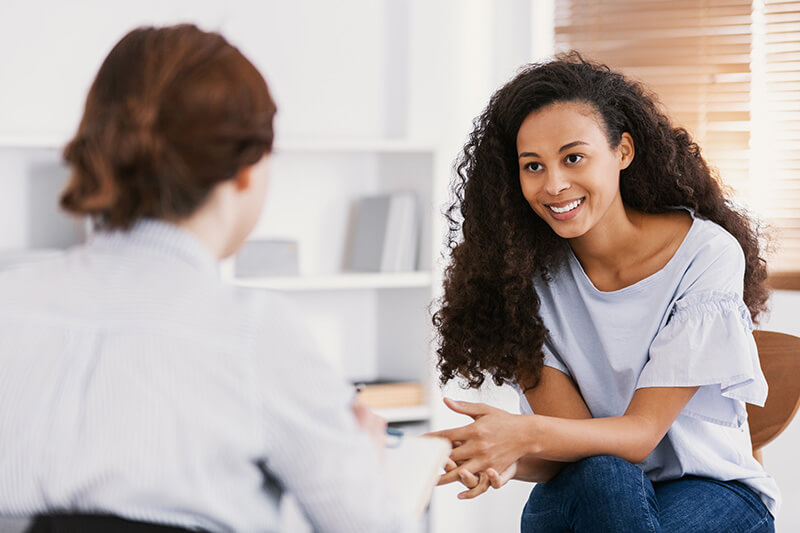 I work from a client-centered approach centered on here and now feelings and experiences. While certainly there are times when it's important to understand the influences of the past, I believe change is often better accomplished through an awareness and understanding of our emotions as they occur in our present life. In supporting clients, I use both experiential and creative techniques. My clients can expect me to hear and see them with empathy, warmth, respect and non-judgment and encourage their growth and self-realization.
There are many approaches to psychotherapy.
Some forms last for only a few sessions, while others may continue for months or years, depending on the person's needs. Individual sessions usually last for around 45–90 minutes and follow a structured process.
Sessions may be one-to-one, in pairs, or in groups. Techniques can include talking and other forms of communication, such as drama, story-telling, or music.
A psychotherapist may be:
A psychologist
A marriage and family therapist
A licensed clinical social worker
A licensed clinical professional counselor
A mental health counselor
Psychiatric nurse practitioner
A psychoanalyst
a psychiatrist
Psychotherapy can help people in a range of situations. For example, it may benefit someone who:
Has overwhelming feelings of sadness or helplessness feels anxious most of the time
Has difficulty facing everyday challenges or focusing on work or studies is using drugs or alcohol in a way that is not healthful is at risk of harming themselves or others feels that their situation will never improve, despite receiving help from friends and family
Has experienced an abusive situation has a mental health condition, such as schizophrenia, that affects their daily life